Bird feeder cam live streaming from south Cumbria
Our camera provides an up close and personal view of garden birds as they visit our bird feeder station.
If you can, please help by making a donation now.
Help protect & improve conditions for Cumbria's wildlife by donating today. Your gift will help us undertake essential conservation work to save vulnerable species, protect Cumbria's landscapes, help nature to recover & inspire the next generation.
Join in the conversation
If you have any questions for us do send them in via our Twitter page @CumbriaWildlife or by commenting below and we'll come back to you as soon as we can. If you see anything of interest whilst watching bird feeder cam feel free to comment below, we'd love to hear from you!
About this bird feeder web cam location
This web cam live streams from our wildlife garden at our HQ at Plumgarths, and has been made possible by funding from Suez Communities Trust and is powered by StreamDays .
You are very welcome to visit our wildlife garden at any time. 
The bird seed in these feeders is from Vine House Farm (and the birds love it!) We've worked with Vine House Farm Bird Foods since 2008 because as much seed as possible is grown, packaged and dispatched from their conservation award winning farm in Lincolnshire. 
 
Troubleshooting playback issues
We have recently moved the cameras to HTML5 player so viewers would need to click the play button to watch the live stream.
Read more

Why doesn't it work on a Flash player?

The live streaming is no longer compliant with Flash because Adobe is phasing the Flash plugin out.  Unfortunately not all browsers are fully HTML5 compatible.

For example, you may find on one mobile device that Google Chrome browser will work fine, but then not on another mobile device; the reason for this is that different devices only have certain versions available, which again make some devices compatible and others not. 

Streamdays recommends that users ensure that their device and browser are up to date. 

Samsung users:

Please try the native built in browser which is called "internet" that is also compatible. 

Android users:

Both Firefox and Samsung internet seem to work.  Google Chrome and Microsoft Bing appear to be incompatible. 

Mac users:

If your playback settings do not allow the option to enlarge the screen to full, please update Safari browser on your Mac to the latest version which should resolve the issue.

If you are still experiencing playback issues please email us at mail@cumbriawildlifetrust.org.uk and we'll do our best to help - thank you and enjoy!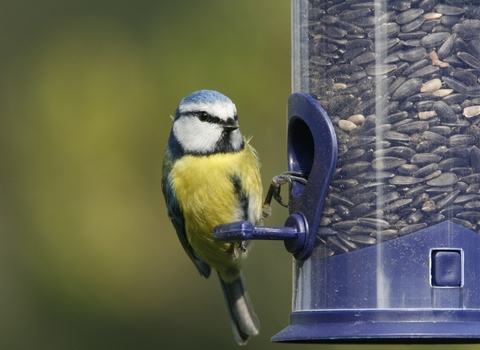 Vine House Bird food
Not only do the birds love it, but they farm in a way which encourages wildlife and they give 4% of sales straight to Cumbria Wildlife Trust helping to protect Cumbria's wildlife.
More about Vine House Farm bird food
Ways to help wild birds and other wildlife in your garden or green space
If you'd like to know more about feeding the birds this winter you might find this article of interest
How to help Tree sparrows - guidelines by Vine House Farm