40 nature reserves that you can visit
15,000 people are already members
Get Cumbria Wildlife magazine 3 times a year
Help protect your local wildlife
Connecting with nature is good for us
Wildlife has a special place in all our hearts. From owls to otters, and badgers and bees, being surrounded by the wonders of nature makes us happier and healthier.
You can help wildlife by joining us
We're the only voluntary organisation dedicated solely to the conservation of the wildlife and wild places of Cumbria.
"Our lives are definitely improved for the work that Cumbria Wildlife Trust has been doing - particularly during this year, when we have largely limited our excursions to walking the dog."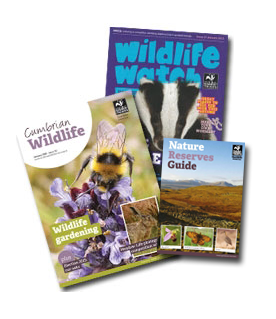 You'll receive these membership benefits when you become you a member:
A free welcome pack of information about your local wildlife and how you can get involved (sent out within approximately two to three weeks to either yourself or the recipient.):
 
A free nature reserve guide giving you detailed information about all of Cumbria Wildlife Trust's nature reserves.
Cumbrian Wildlife magazine three times a year & the accompanying What's On guide, which lists all our events for you to get involved with.
Invitations for special member-only events, many of which are held on our nature reserves
Email updates about wildlife around the county & news from behind the scenes at the Trust
Membership card
Access to Wildlife Trust Nature Reserves around the UK
100's of events & conservation days to take part in every year
Wildlife themed car sticker
Opportunity to get involved in a local group
Let us know your email address & you'll receive our monthly e-newsletter and exclusive member-only news about wildlife in Cumbria.
Discover more reasons to join us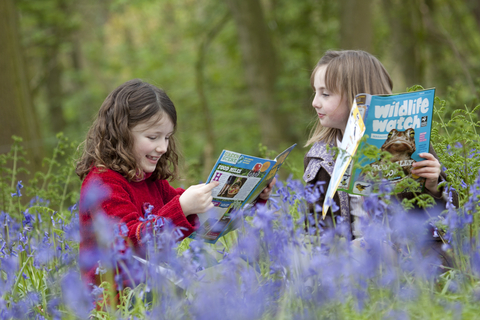 Wildlife Watch
Family membership also includes 'Wildlife Watch' membership for up to 4 children at the same address; The Wildlife Watcher's handbook, Wildlife Watch magazine four times a year and posters & stickers. It's great for getting kids interested in nature. As a Watch member, your child can come along to our family events and get involved in some really great practical and fun activities like pond-dipping, rock-pooling and mini-beast hunts.
The Wildlife Trusts play a very important part in protecting our natural heritage. I would encourage anyone who cares about wildlife to join them.

President Emeritus, The Wildlife Trusts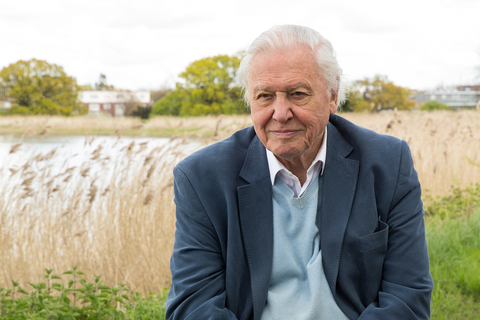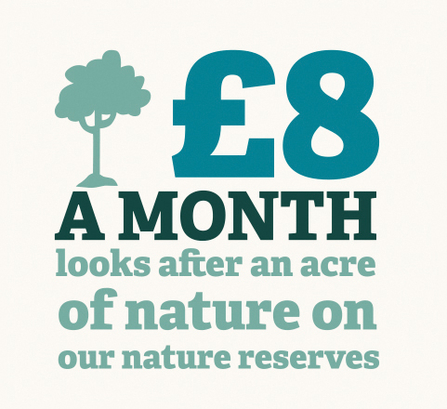 Our important and constant work in managing nature reserves wouldn't be possible without the generous support of our members, both through volunteering and financial contributions.
Join from just £3.25 a month. Make a difference for Cumbria's wildlife.  
Cumbria Wildlife Trust is a local organisation which means it is accessible and responsive to local issues.

A member of Cumbria Wildlife Trust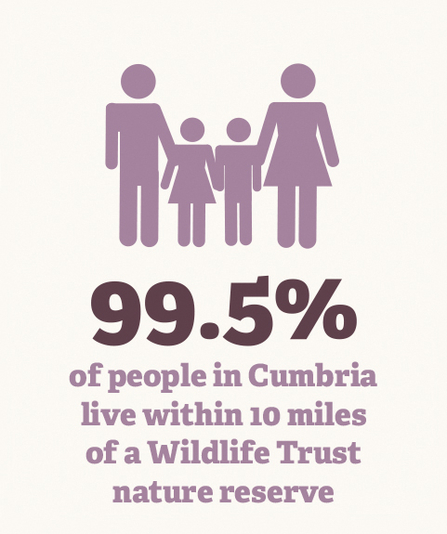 You'll be supporting our work: 
Creating and looking after nature reserves
Inspiring the next generation of wildlife enthusiasts
Tackling some of the biggest threats to Cumbria's wildlife
 
Spending time outdoors as a family is really important to us. By joining the Trust we have discovered lots of new places to explore.

Member of Cumbria Wildlife Trust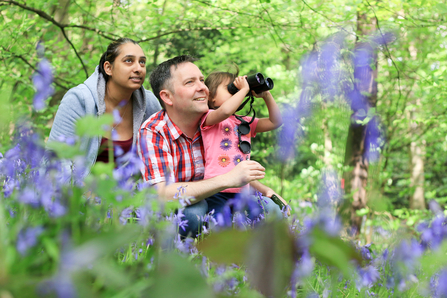 What Cumbria Wildlife Trust does with your membership:
By becoming a regular supporter you will make a real contribution to saving nature and special wildlife places locally.
The need for funds is ever present - we simply would not be able to continue our vital work without membership income.
Buy and care for nature reserves in Cumbria
Inspiring the next generation of wildlife enthusiasts
Tackling some of the biggest threats to Cumbria's wildlife
Being part of The Wildlife Trust movement gives us the driving force to stand up for wildlife and nature conservation on a national scale too.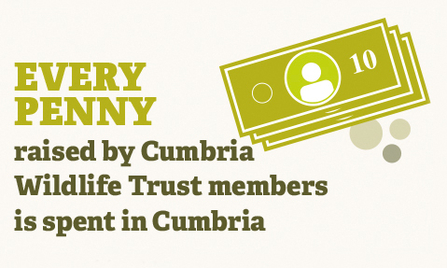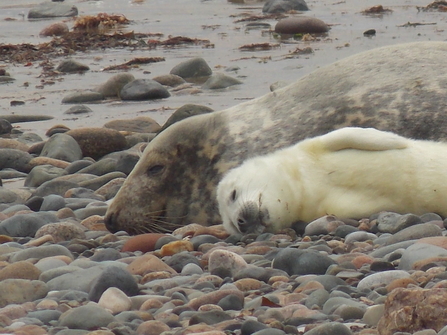 Every single one of our members contributes to helping nature in Cumbria.
Here are just a few examples of the work that our members helped make possible over 2019-2020:
3,844 km2 of wildlife habitats were cared for
199,000m2 of meadows restored across 15 meadows in 13 locations
310,000m2 of pollinator habitat restored or created on 45 roadside verge locations
200 trees planted at Eycott Hill Nature Reserve
Major hedge laying for all the boundary hedges started at Waitby Greenriggs Nature Reserve
20 children took part in our Wildlife Watch groups & 1,000 children engaged with nature through our visits to schools
69 beach cleans collected bags 1,138 bags of rubbish across Cumbria
7 grey seal pups were born at South Walney Nature Reserve
2 new Marine Conservation Zones were designated off the Cumbria coast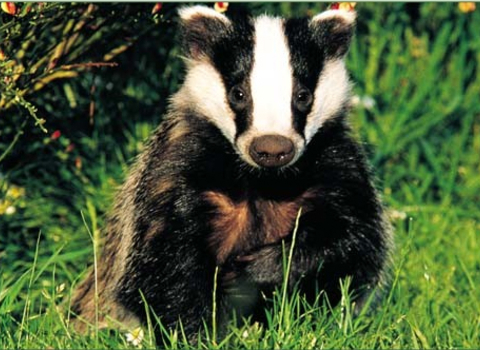 Support you local Wildlife Trust
Most people join by direct debit. It's secure and straightforward. You can join by card payment but direct debit is the most cost-effective way for us to process your membership payment. 
If you love wildlife and are passionate about conserving nature, please support your local Wildlife Trust in Cumbria.
We wouldn't be able to do the work we do for Cumbria's wildlife without our members.