38 Nature reserves that you can visit
Why join us?
We are the only voluntary organisation dedicated solely to the conservation of the wildlife and wild places of Cumbria.
Our important and constant work in managing nature reserves would not be possible without the generous support of our members, both through volunteering and financial contributions.
From just £3.25* a month you'll be making a difference for Cumbria's wildlife and wild places.  *based on Individual membership.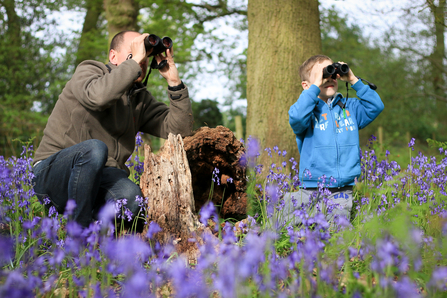 You will be supporting our work in: 
Creating and looking after nature reserves
Inspiring the next generation of wildlife enthusiasts
Tackling some of the biggest threats to Cumbria's wildlife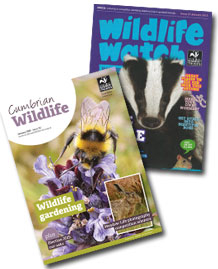 When you join Cumbria Wildlife Trust you'll receive:
A welcome pack bursting with information about your local wildlife and how you can get involved (sent out within approximately two weeks to either yourself or the recipient.)
Membership card giving you access to not only your local reserves in Cumbria but hundreds of other Wildlife Trust nature reserves in the UK
Three issues each year of Cumbrian Wildlife magazine
Our What's On guide three times a year full of events and activities to help you get involved 
Join with Family membership and your children will be part of Wildlife Watch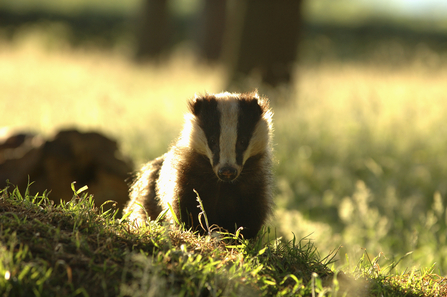 What Cumbria Wildlife Trust does with your membership:
By becoming a regular supporter you will make a real contribution to saving nature and special wildlife places locally.
The needs for funds is ever present - we simply would not be able to continue our vital work without membership income.
Buy and care for nature reserves in Cumbria
Inspiring the next generation of wildlife enthusiasts
Tackling some of the biggest threats to Cumbria's wildlife
Being part of The Wildlife Trust movement gives us the driving force to stand up for wildlife and nature conservation on a national scale too.
Cumbria Wildlife Trust is a local organisation which means it is accessible and responsive to local issues.

A member of Cumbria Wildlife Trust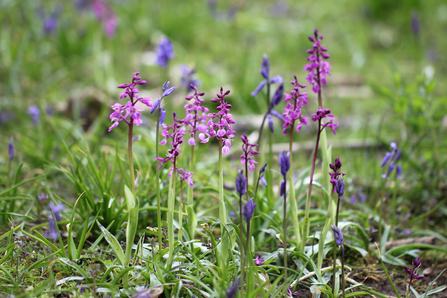 Every single one of our members contributes to helping nature in Cumbria.
Here are just a few examples of the work that our members helped make possible over 2016-2017:
•    3,102 hectares of wildlife habitats on our nature reserves were cared for.
•    2,550 wildflower plug plants were planted.
•    2,000 trees planted at Eycott Hill Nature Reserve.
•    Tackling of erosion in uplands by restoring peatland; good for wildlife, combating climate change and preventing water pollution
•    2km of new boardwalk at Meathop and Foulshaw Moss Nature Reserves & an upgraded entrance to Foulshaw Moss.
•    Supported young people starting careers in nature conservation by providing student placements, trainee schemes and work experience opportunities.
•    The build of a new training and education hub at Gosling Sike.
•    Campaigning to promote the conservation of muddy habitats in the Irish Sea.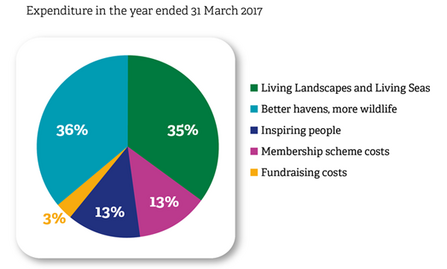 How £1 is spent on protecting Cumbria's natural world
Join by direct debit, it's secure and straightforward, or join by card payment. Direct Debit is the most cost-effective way for us to process your membership payment.
Spending time outdoors as a family is really important to us. By joining the Trust we have discovered lots of new places to explore.

Member of Cumbria Wildlife Trust