Cumbria Wildlife Trust do some amazing things for wildlife and bringing people closer to nature
Many give their time regularly to help with practical work on our nature reserves.  Others run children's watch groups, meet and talk to visitors on some of our nature reserves, take on responsibilities for helping to manage nature reserves or work from home or in our offices handling enquiries, working with data or helping with our publications.  
Without such dedicated volunteers Cumbria Wildlife Trust would not be able to do as much as it does.  
Here, some of our volunteers explain how they help the Trust and talk about the benefits they gain from being Cumbria Wildlife Trust volunteers.
I've had lots of opportunities to try new things, including laying a willow hedge, weaving hazel hurdles, and putting up a cleft oak fence.

Wildlife garden volunteer
There is a lot of talk about lifelong learning nowadays, and volunteering continues to provide us with it.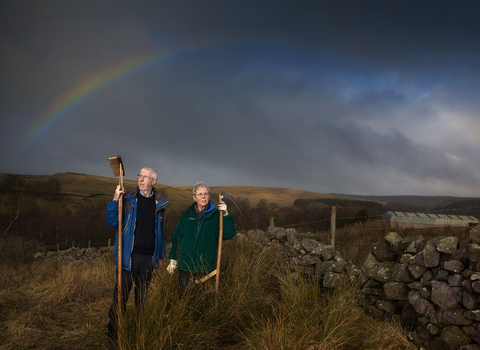 Nigel and Lois
Honorary Reserve Managers, Nigel and Lois Harbron have been volunteering with the Trust for many years now. Here they describe how volunteering keeps them fit and active and has continued to provide them with fantastic opportunities for life long learning.
We have had the pleasure of being Honorary Managers of two reserves (Argill Woods and Augill Pasture), and possibly the most rewarding general aspect of our work has been getting to know these relatively small reserves intimately. 
Read Nigel and Lois's volunteering story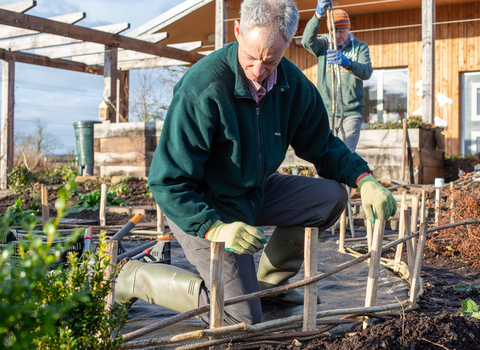 Wildlife Gardener Chris Dove
Wildlife Gardener,  Chris Dove shares his enjoyment of volunteering in the Wildlife garden at Gosling Sike and describes some of the many benefits that volunteering provides.
I find volunteering at Gosling Sike immensely rewarding. Much is being said about how time spent outdoors and in nature contributes to our wellbeing. That is certainly true of my experience working in the garden.
More here about Chris's volunteering story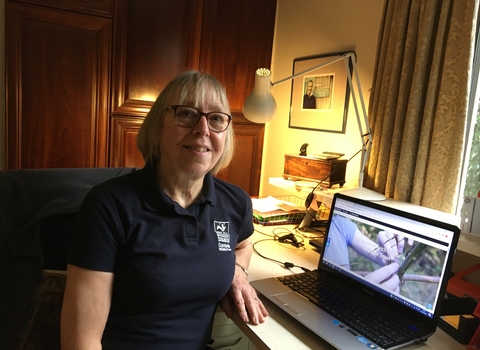 Education and Volunteer Officer Volunteers Jan and Judith
Volunteers, Jan McArthur and Judith Wallen support Jamie Normington, the Trust's Education and Volunteer Officer.  If you make a volunteer enquiry or register as a new volunteer, chances are that either Jan or Judith will respond to your enquiry.
Normally working at the Trust's main office at Plumgarths, they now find themselves, like many, busy working from home keeping on top of the increasing number of new enquiries about volunteering.
Read more about Jan and Judith's volunteering