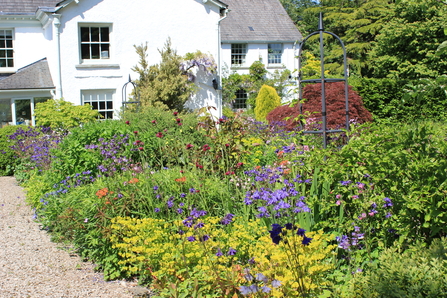 Meet our Trustees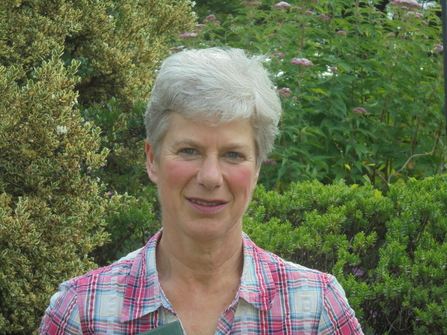 Treasurer: Julie Barrett
"I'd like to use my financial expertise & keen interest in the environment to help further the aims of the Trust & enable more people to be enthused & inspired by the natural world"
Julie was Bursar at Rydal Hall (Carlisle Diocese Conference & Retreat Centre) from 2005-17 and is now a Lay Minister in the Penrith area. She previously volunteered with the RSPB at Geltside Reserve and was involved in scrub management and tree planting.
Julie is a keen walker and cyclist and is particularly interested in natural history.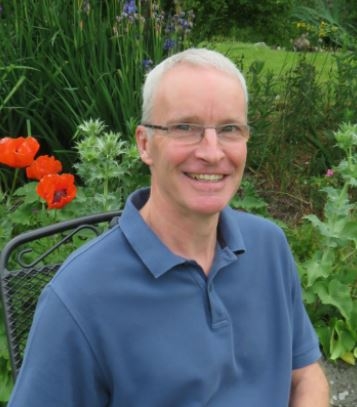 Philip Byle
"Cumbria has been my home for over 30 years. It has some rare habitats that are in need of protection and support. I am keen to play my part in helping ensure that they are here for future generations"
Philip has been an Investment Director at Barclays Bank plc for 15 years and a Board Director for Barclays Investment Solutions Ltd. for 5 years. He is a member of the Institute for Chartered Accountants in England & Wales, and a Chartered Fellow of the Chartered Institute of Securities & Investments. Philip has a doctorate on bird behaviour from Cambridge University.
Philip is a keen birdwatcher and tennis player.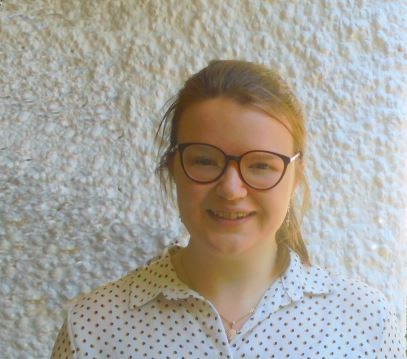 Emily Coates
"After studying Environmental Sciences at university I realised it was easy to become despondent with the challenges facing wildlife and the environment. This is why I'm so keen to work with Cumbria Wildlife Trust, an organisation doing so much positive and forward thinking work"
From Conservation Support Officer with the Yorkshire Dales National Park Authority, Emily now works as part of a team helping farmers to farm sustainably within a protected landscape. Emily comes from a family of both dairy and upland sheep farmers, with relatives who are moorland gamekeepers and therefore has a rounded view of conservation and sustainable development in the rural uplands.
Emily is an Assistant Cub Scout Leader for Ingleton Scout Group.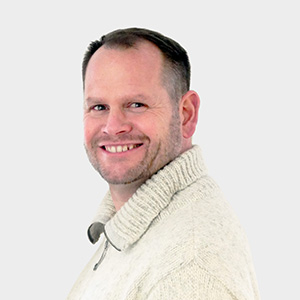 Volker Deecke
"The partnership between Cumbria Wildlife Trust and the University offers a unique opportunity for our students to access practical experience of working within a conservation organisation and for us both to help develop a passionate and informed new generation of conservation practitioners"
Volker is Associate Professor in Wildlife Conservation at the University of Cumbria in Ambleside where he is programme leader for the undergraduate conservation provision. Volker's research interests lie in the application of behavioural research to wildlife conservation with a focus on cetaceans and other mammals. Volker is also Chair of the Ambleside Natural History Society and a Research Associate at the Vancouver Aquarium in Canada.
Volker's interests include wildlife, walking, and anything to do with the outdoors.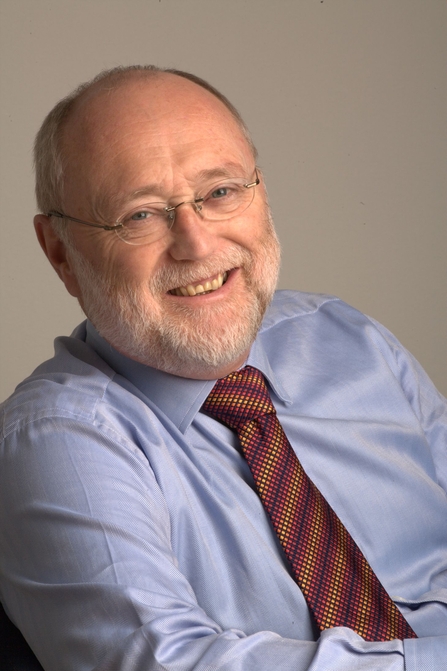 Graham Hooley
"As a keen local historian & amateur archaeologist I am interested in man's impact on the environment. I want to help the Trust protect wild spaces & demonstrate the value of nature to the wider public"
Graham is Professor Emeritus at Aston University and was previously Deputy Vice-Chancellor. He was Professor of Strategic Marketing for 20 years with a research focus on business strategy. He is a former President of the European Marketing Academy and Board member of the European Institute for Advanced Studies in Management.
Graham volunteers for his local Community & Heritage Trust and restores antiquarian books.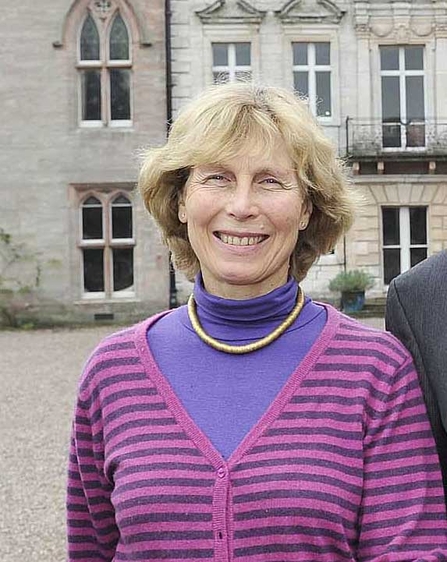 Cressida Inglewood
"I was pleased to become a Trustee as I believe in the importance of the Cumbrian landscape & wildlife"
Cressida has worked at the Victoria & Albert Museum and Sotheby's. She studied at the London College of Printing and the Royal College of Art. She has an MA in photography & was a freelance landscape photographer for 15 years. Lord and Lady Inglewood run Hutton-in-the-Forest, their historic family home and gardens which hosts a variety of summer events.
Cressida's other interests include gardening, art and architecture, travelling, theatre and opera.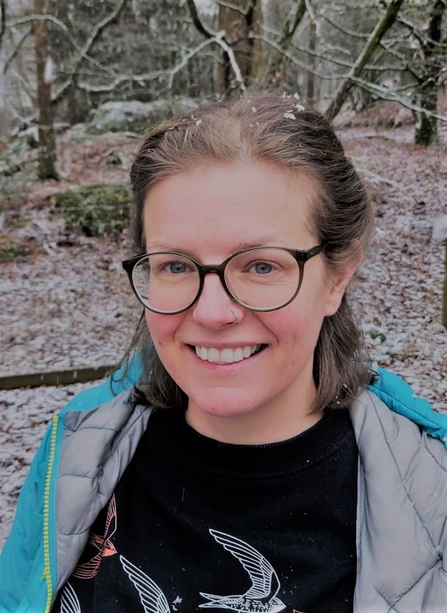 Gemma Jones
"I have seen first-hand the benefits connection with nature can bring to people, and I believe we need to recalibrate our relationship with nature, recognising how mutually important this is. I'm really excited about working with Cumbria Wildlife Trust to connect more young people and communities with the natural world"
Gemma is Assistant Head of Community Services at Brathay Trust. She has worked for many years leading youth and community programmes, and is particularly passionate about outdoor and environmental learning.
Gemma is a keen walker and cyclist, and amateur but enthusiastic gardener.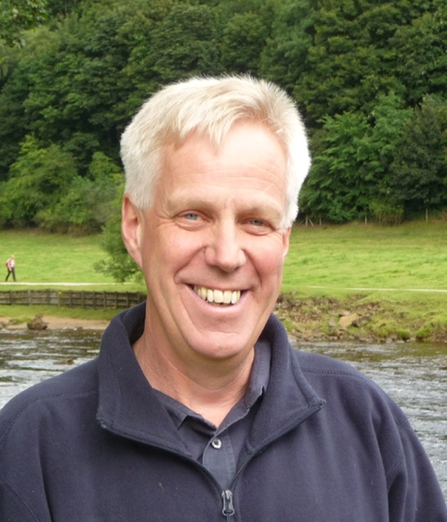 Chair: David Sharrod
"Wildlife Trusts really do 'Think Globally & Act Locally'. I am constantly inspired & humbled by the amazing people who work & volunteer with Cumbria Wildlife Trust"
With a background in managing nature reserves, David is the current Director of the Yorkshire Dales Millennium Trust and is particularly proud of their work engaging hard to reach communities and young people with the natural world. He served as Honorary Secretary of the Wildlife Trusts after a lifelong involvement. He has a special interest in 'good governance' for charities.
David is a keen birdwatcher and fell walker.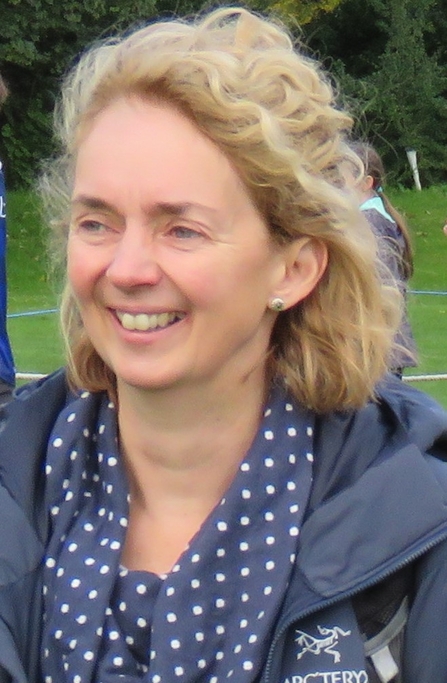 Fiona Southern
"Having hugely enjoyed working with the Wildlife Trust on the Eycott Hill and Get Cumbria Buzzing projects I am really enthusiastic about becoming more widely involved, particularly with the landscape scale and partnership work undertaken by the Trust."
Fiona is a Rural Practice Surveyor based in Cumbria and has worked in land management and conservation for more than thirty years. Her main areas of interest are nature recovery and landscape scale project development and delivery, on which she provides specialist advice to the Heritage Fund. 
Fiona enjoys long distance walks and park running, whilst Covid-19 lockdown has rekindled an interest in gardening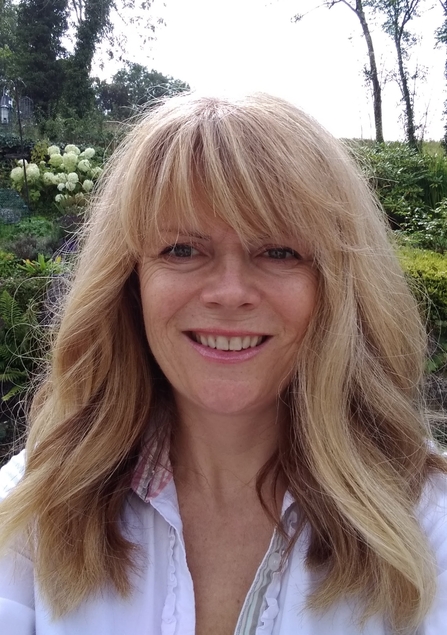 Secretary: Jane Wilson
"I am keen to help preserve and enhance Cumbria's unique natural history for everyone. I want to promote partnership working to face the environmental challenges ahead"
Jane recently retired as an Engineering Manager for United Utilities. Specialising in drinking water treatment, she worked in Cumbria for 7 years, supporting drinking water catchment and treatment teams, and developing a good knowledge of the importance of the health of Cumbria's landscape on drinking water quality. Jane developed her knowledge of communities in Cumbria working as a seconded Business Connector for Business in the Community in West Cumbria; she built networks to allow closer working relationships between communities, industry and the public sector.
Jane has been volunteering as a Kendal Kingfishers Wildlife Watch Leader for the last 7 years, and has been a member of Cumbria Wildlife Trust for over 10 years.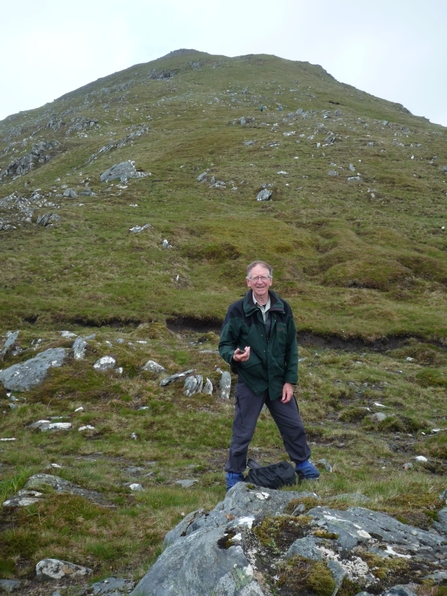 Peter Woodhead
"As a fellow of the Royal Society of Biology, I wish to promote the science behind wildlife conservation & use this to educate others"
Now retired, Peter was a Chartered biologist and Lecturer in Further and Higher Education for 20 years. He has undertaken extensive field survey work in terrestrial and aquatic biology. He was a Senior Lecturer and a Senior Manager in a University College for 16 years. He established and chaired the Centre for Recording Achievement, an educational Charitable Trust.
Peter is a volunteer for the Trust's Dwarf Willow Survey and with the Cumbria Flora Group.
Interested in becoming a Trustee of Cumbria Wildlife Trust? Download our Trustee prospectus.