Will you speak up for me?
95 % decline in basking sharks in UK waters
66 % decline in barn owls since the 1930s
90 % decline in common frogs since the 1980s
I need your help
My home is under threat.  There are fewer places to find food every day.
And I'm not alone: thousands of birds, insects and other animals across England are finding it harder and harder to survive.
Plants and trees are under pressure too...
I don't have an MP - but you do.
The Wildlife Trusts and friends have convinced Westminster Government that we need a new law – an Environment Act.
A new Environment Act will strengthen protection for our country's wildlife.
But sadly not all politicians are convinced. 
To make sure the law not only protects but helps wildlife like me to recover, we need everybody on board.
I don't have an MP - but YOU do. Please arrange a meeting with your MP. 
Together we can talk to every MP this spring,  right?
MPs will be voting on this soon. Please - pretty please - act today. 
We need MPs to support a strong Environment Act because a country with more wildlife is better for me – and better for you too.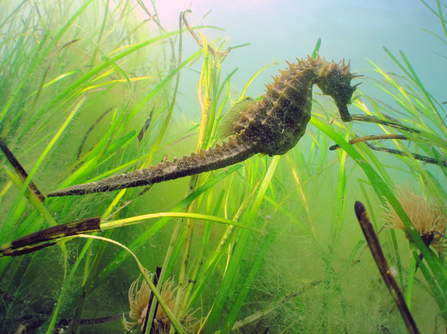 The campaign for a #WilderFuture #WilderCumbria starts here....
Critically, we need the Environment Act to give us a Nature Recovery Network.
What's a Nature Recovery Network?
It's a joined-up network of habitats that provide enough space for wildlife to recover and for people to thrive. Wildlife cannot survive for long in isolated pockets.   Our wildlife sites are currently too small and disconnected from one another to prevent a disastrous decline in wildlife.
A Nature Recovery Network secured in law would map important places for wildlife. It would allow us to create more space for nature and re-connect broken and isolated habitats.  This would provide vital links or 'wildlife corridors' for much loved species such as hedgehogs and otters to survive and thrive.
If the UK committed to mapping nature's recovery, alongside setting ambitious legal targets to increase the abundance of our wildlife, it would have a world-leading Environment Act.  This would help us all be more connected to nature, healthier and happier.
We need the Environment Act to give us Nature Targets.
What are Nature Targets?
They're legal targets for nature's recovery that politicians must ultimately achieve and regularly report on progress towards e.g. safer air to breathe in our cities
We need the Environment Act to give us a Nature Watchdog.
What's a Nature Watchdog? 
It's an independent body to help people challenge bad decisions made by Government and councils, which have a negative impact on wildlife and our natural environment.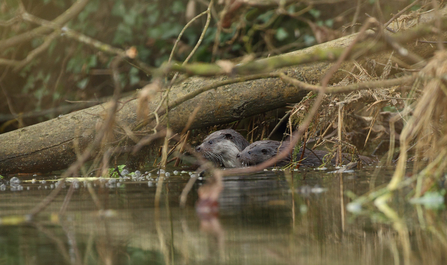 Over half the species assessed in the State of Nature report have suffered since the 1970s, with many of our much-loved animals struggling. Some of the declines we have seen in recent years include a 66% decline in the number of barn owls since the 1930s...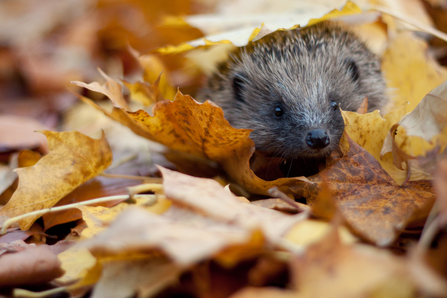 How will an Environment Act help England's wildlife?
As well as improving people's access to nature, especially in towns and cities, here are 9 things a strong Environment Act will help with:
Create new wild areas and wildlife corridors across the county.

Keep Cumbria's existing wildlife sites safe from harm.

Protect Cumbria's best wildlife habitats under the sea.

Stop Cumbria's soils washing away into rivers and the sea.

Improve air quality, especially in towns and cities.

Stop poisoning Cumbria's rivers and streams with chemicals.

Reduce emissions that are contributing to climate change.

Protect people's rights to a healthy natural environment.

Avoid the loss of environmental protection laws after Brexit.
Use these handy tips when meeting your MP
Understanding why an Environment Act is needed in England

We need wildlife. Our natural world is valuable in its own right and is the foundation of our wellbeing - we depend on it and it depends on us. Without a healthy natural world the survival of humanity is at stake. By creating more space for nature, we can create a better world for people and wildlife.

Wildlife is in trouble. From rivers and woodlands, to birds and flowers, our natural world is struggling. Over half the species assessed in the State of Nature report have suffered since the 1970s, with many of our much-loved animals struggling. Just some of the declines we have seen in recent years include:

66% decline in the number of barn owls since the 1930s
95% decline in the number of basking shark in UK waters since 1950s
40% decline in the number of Atlantic salmon since the 1970s
90% decline in the number of common frogs since the 1980s
90% decline in the number of water voles since the 1990s.

Wildlife needs us. We can make a difference. A new and ambitious Environment Act can help reverse the trend of missing wildlife, setting out a plan for nature's recovery and creating a healthier natural world for us all.
Advice: Meeting your MP

What to expect

MPs want to know what it is you care about. Not only do they want to hear from you, they have a duty to listen - their job is to represent you in Parliament! MPs are generally friendly and open for a chat, but they are pressed for time so don't expect meetings to last too long. Generally appointments will last around 10-15 minutes - so make sure you've got your key messages ready.

You might find it helpful to prepare in advance and perhaps even rehearse what you want to say beforehand. It's also important to research who your MP is.

Find out what they care about and whether or not they have taken an active interest in the environment before - that way you can go into the meeting fully prepared. You can find a lot of that information here.

All MP surgeries are slightly different, but in most cases you are likely to be sat in a waiting room before your appointment with people from your local area.

Once it is your turn, you'll be invited into an office for your chance to persuade your MP why they should be supporting a new law for nature's recovery. You won't regret it (and to your friends, family and potential employees it sounds really impressive - so be sure to let them know!).

How can I make my meeting effective?

Share your story:
MPs love personal stories. Share yours with them, choosing experiences that have taken place in your local area and meant a lot to you. This way you can show your MP how much the natural environment in your area matters. Perhaps there are some moments shared with your Wildlife Trust or events you've attended that stand out? Can you think how even more wildlife in your area would help to improve it?

Have a clear ask: 
To make your meeting as successful as possible, make sure you have some clear things to ask your MP to do for you. For example, you could ask them to write to their Party Leader e.g. Theresa May or Jeremy Corbyn, and their environment team to support an ambitious Environment Act for all the reasons shared above. You can also ask them what they think they can do to help make this happen too!

Don't worry if you're not an expert: 
It's your MP's job to listen to you and you will probably know far more than them - just be passionate about the issue.

Take a photo:
Ask your MP if you can take a photo with them - this is a great way to let others know that people have been speaking to them about nature's recovery, and to encourage them to do the same. MPs often like the publicity too!

Next steps

Following up with your MP is a good way to keep your meeting fresh in their mind – sending them a quick 'thank you' email with the photo is a nice way of doing this.

It might also help to take brief notes on what was said in the meeting so you can remind them of anything they have committed to and hold them to it!
Things to help you during your meeting with your MP