Supporters celebrate anniversary of flagship nature reserve
It's 40 years since we purchased Smardale Nature Reserve near Kirkby Stephen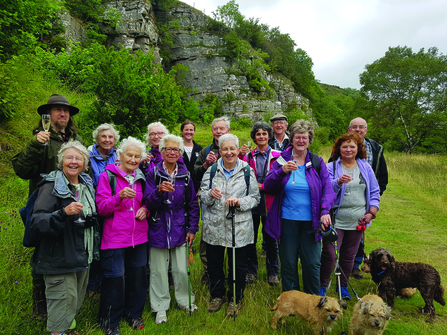 A group of dedicated wildlife supporters, including long-term volunteers, joined Cumbria Wildlife Trust staff recently at Smardale Nature Reserve, one of our flagship sites, to celebrate this landmark anniversary.
Trust staff took the group of supporters into the heart of the nature reserve, for a walk around many of the special features found here. These include species-rich grassland, ancient woodland habitats and the Scandal Beck tributary of the river Eden (the first river to be designated a Site of Special Scientific Interest), along with industrial archaeology, the superb viaduct and the lime kilns in the limestone quarry.
Andrew Walter, Reserves Officer with Cumbria Wildlife Trust said: "We were delighted to share this important milestone with some of our most loyal members and supporters, and to show them how this fabulous nature reserve has grown since we bought it back in 1978. It's a stunning and varied site that stretches from Newbiggin-on-Lune almost as far as Kirkby Stephen and it's home to some wonderful wildlife." 
Wildlife highlights at Smardale Nature Reserve include:
One of only two sites in England that you'll see the Scotch argus – butterfly hunters come from far and wide to spot this elusive brown and orange butterfly
Home to a range of unusual plants, including bloody crane's bill, with its striking magenta flowers, and the greater butterfly orchid, whose whitish-green flowers produce a strong scent at night, attracting moths that pollinate it
In summer, it's a good place to see redstart, a robin-sized bird which can be seen foraging in the woodlands, along with the striking, black-and-white pied flycatcher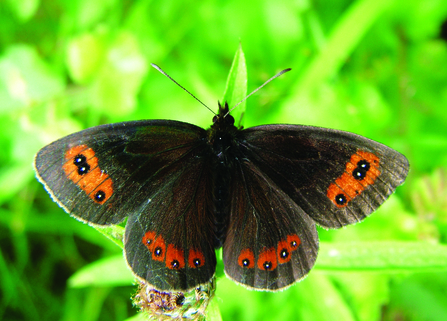 Smardale now comprises three separate nature reserves. Together they cover a five mile section of the disused railway line that once ran from Tebay to Darlington. The most recent addition, the Waitby Link, was added in 2017, providing a continuous woodland corridor for wildlife, and, as Andrew explains, some fascinating rock formations : "The railway cutting that was created here in the 19th century carved through carboniferous limestone. This now provides a rare opportunity to see a range of rock types, so is fascinating to geologists. There's also a good chance of seeing red squirrels racing between the trees, so there's something for everyone to enjoy here!"
Smardale nature reserve is located between Kirkby Stephen and Newbiggin-on-Lune.