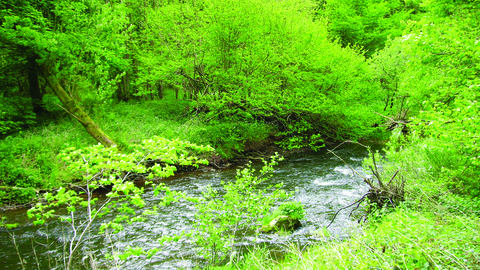 Please note there is a broken footbridge on the public footpath near the entrance to the nature reserve, from Scalesceugh Hall. We are in the process of resolving this but it may take a number of weeks (24/07/2020)
Wonderfully diverse woodland reserve along the banks of the river Petteril. In spring, bluebells carpet the floor and dippers, grey wagtails, kingfishers and sometimes otters can be seen.
Location
Know before you go
Entry fee
All donations are gratefully received.
Parking information
Park in the picnic area
Bicycle parking
No
Grazing animals
No
Walking trails
The east side of the Wreay Woods nature reserve is served by a public footpath which is unsurfaced and has some steep slopes with steps (1.2km/0.8 miles). The public footpath continues north along the river into Carlisle (6km/4 miles) and south to Wreay Village (1.2km/0.8 miles).
Access
Unsurfaced paths with steep slopes and steps.
When to visit
Opening times
Open all year round
Best time to visit
April to July
About the reserve
Wildlife highlights
Keep an eye open for otters along the riverbank.
Encounter dippers and grey wagtails, or catch a glimpse of a striking kingfisher   
In spring - enjoy spring woodland flowers with carpets of bluebells and wood anemone.
In summer - find yellow iris and wild angelica and listen for chiff chaff.
In autumn - look for red squirrels and jays gathering nuts. Great time to find fungi.
In winter - a good time to see nuthatches, treecreepers and roe deer.  Keep an eye out for otter tracks.  
Riverside woodland
Wreay Woods follows the course of the River Petteril where a deep gorge has been cut through the land exposing the underlying red sandstone.
The diversity of flora suggests that woodland has been present here for hundreds of years, although it's since been heavily modified by large-scale felling and planting of non-native trees.   
What makes Wreay Woods nature reserve so special?
In spring the woodland floor is a carpet of bluebell, dog's mercury, wood anemone, wood sorrel and moschatel. 
Ash, oak and birch are the predominant native trees.  You may see typical woodland species such as blackcap and long-tailed tit.
Wetter areas alongside the river are dominated by alder and willow, with yellow iris, marsh marigold and meadowsweet beneath.
The river itself is rich in wildlife. Dippers and grey wagtails are the birds most likely to be encountered, but lucky visitors regularly report kingfisher.
Unmanaged river channels such as this containing large woody debris, are now a rarity in Cumbria. They provide ideal otter habitat and there are occasional sightings.
Keeping it special
Management is being undertaken to favour native species. Sycamore and beech are gradually being removed. 
Surgery has also been carried out on some of the beech trees to create habitats such as dead wood, sap runs and cavities thereby increasing the value of these trees for fungi, birds, bats and invertebrates.
Recent history
The wood is owned by Cumbria County Council but has been leased by Cumbria Wildlife Trust since 1987.
Getting here
By car:
From M6 junction 42 take A6 towards Penrith. Follow for about 2km/1.2 miles. Park in the lay-by on the left-hand side. Take the footpath on the right-hand side past Scalesceugh Hall and onto the reserve (400m/430yds).
Alternatively take the road for Dalston at the roundabout. Park in the picnic area and follow the public footpath under the motorway and onto the reserve (1.2km/0.8 miles).
 
By bicycle:
Wreay Woods nature reserve is 9.7km/6 miles from the National Cycle Network.
By public transport:
Buses run from Penrith and Carlisle to Wreay.
Species
Habitat
Environmental designation
Local Wildlife Site (LWS)
Further information about Wreay Woods Nature Reserve
Thanks to our funder Cumbria Waste Management Environment Trust.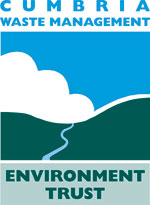 Upcoming events at Wreay Woods Nature Reserve
If there are any upcoming events at Wreay Woods Nature Reserve we'll show them to you below.