School children dig deep for wildlife
Children from Tebay Primary School dug deep for wildlife recently, when they planted wildflower seeds to help restore Cumbria's disappearing hay meadows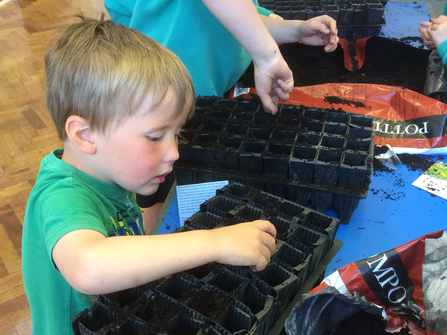 The wildflower workshop at Tebay was led by Andrea Meanwell, for Cumbria Wildlife Trust. Also known as the Westmorland Shepherdess, Andrea is a former primary school teacher and now a farmer and writer, living at Low Borrowbridge Farm in Tebay. Children from Tebay Primary School regularly visit the area as part of their Forest School activities, and they are looking forward to watching the seedlings grow and planting them out at Andrea's farm later this summer.
Christa Nelson, Grassland Conservation Officer at Cumbria Wildlife Trust, told the children why wildflower meadows are so important: "Sadly our hay meadows have been in serious decline nationally since the 1950s. These meadows, once so familiar, are becoming rarer and rarer. That's why we're working in collaboration with Yorkshire Dales Millennium Trust to tell as many young people as possible about this and how they can help us restore these important habitats.
"Hay meadows are vital not just for the plants they support, but they can provide habitats for many different animals that we all love to see in the countryside, including the brown hare, insects such as the great yellow bumble bee, and birds such as skylark, curlew, lapwing and twite. Children love hearing about how they can do their bit to help preserve these popular species for future generations to enjoy."
Isobel Hall, Programme Manager at Yorkshire Dales Millennium Trust said: "It's great to see these youngsters learning about the importance of wildflowers and hay meadows, and getting involved in the vital process of restoration. Hay meadows are one of the UK's most threatened wildlife habitats, but through the Hay Time project we are helping to bring this precious habitat back from the brink."
The workshop at Tebay is just one of several events organised for the Hay Time project, which aims to save species-rich hay meadows, grasslands and the wildlife they support. Hay Time is run by Yorkshire Dales Millennium Trust and partners, including Cumbria Wildlife Trust.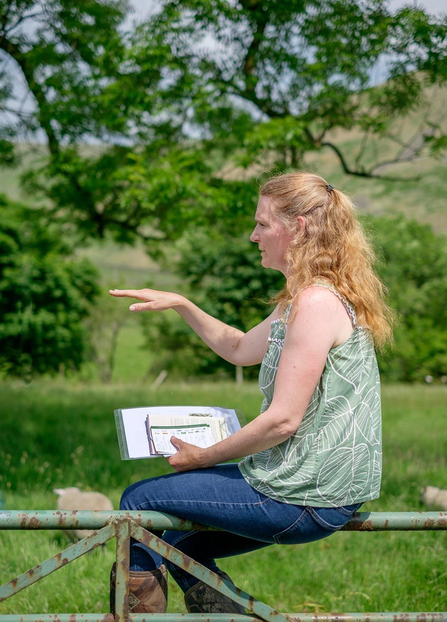 Hay meadows are vital for the plants they support and can provide habitats for many different animals

Grassland Conservation Officer, Cumbria Wildlife Trust