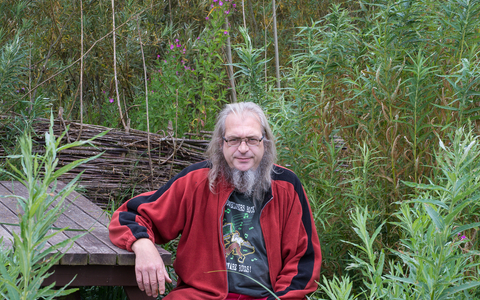 My muse
Mark, Idle Valley Nature Reserve, Retford, Nottinghamshire
Mark suffers from Paranoid Schizophrenia, meaning that in bustling areas the voices he can hear become overwhelming. They are his muses, but can get overpowering. When he's outside in the garden, nature takes over and becomes his muse and the voices diminish with the peaceful noises of the natural world. As a full-time carer for his mother, it's a chance for some well earned 'me' time, too!
Wild places provide peace and tranquility, away from the bustle of everyday life.
What's your wild life? Tell us why wildlife or a special wild place matters to you or share your story in social media using #MyWildLife.
If you'd like to share your story please get in touch with us at campaigns@wildlifetrusts.org.