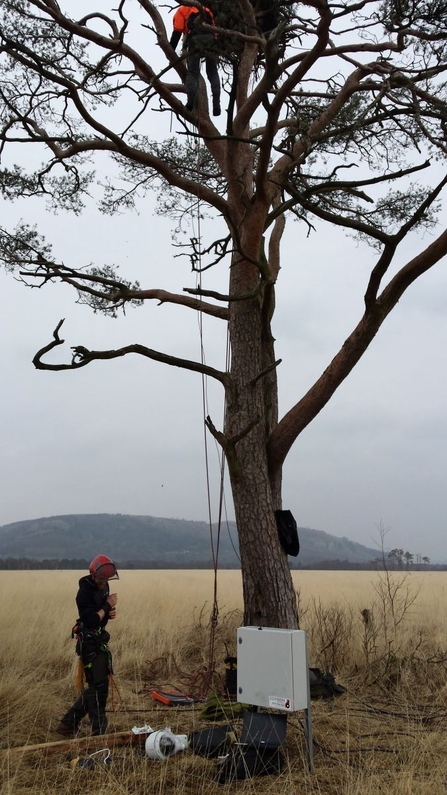 Following the popularity of our nesting ospreys in 2014, we have been racing to try and install live webcams before their return this spring, but we need your help. CCTV cameras from 2020 Vision are now installed in the nest tree, with the expert help of Radiata Tree Services, but still need to be connected via control units and 850m of electrical and fibre-optic cable.
We desperately need osprey web cam donations to help pay for the equipment and installation.
If we can get this system up and running, you will be able to watch all the action unfold 24 hours a day via this page. Staff and volunteers will also be able to protect the nest and make detailed observations about the birds' behaviour.
I've also started work to improve wildlife habitats in the old peat cuttings near the car park and right around the reserve perimeter, where wetland areas were created in winter 2013. Planting of reeds, wetland flowers and willow trees is ongoing until May.
Whilst we still have aspirations to extend the boardwalks, this is provisionally scheduled for spring 2016, and we hope to attract grant funding to make it possible.