Local wildlife to benefit from failed Blencathra bid
Cumbria Wildlife Trust to receive a generous cash boost of £16,000 from Friends of Blencathra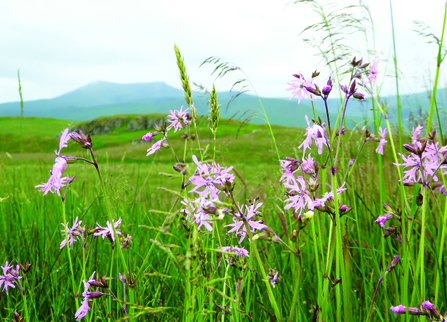 Friends of Blencathra was set up to buy the iconic Lake District fell when it was put on the market in 2014. The purchase bid was unsuccessful and the Trust is one of five local charities to receive the remainder of the funds that could not be returned to original donors.
Michelle Waller, Senior Development Officer at Cumbria Wildlife Trust said: "We are very grateful for this substantial donation from the Friends of Blencathra - together with their earlier donation of £4,000 it brings their total gift to £20,000. The Friends of Blencathra community group had hoped to buy an iconic part of Cumbria's natural heritage and we will be able to use some of their generous gift for the maintenance and conservation of Craggy Wood in Staveley – a popular woodland and much-loved beauty spot, which was recently bought by the local community who wanted to keep it in public hands. This donation will also help us continue with our nature conservation projects across Cumbria, which range from restoring precious peatlands and hay meadows to protecting red squirrels and marine wildlife."
The majority of the funds raised by Friends of Blencathra were returned to the original donors who requested reimbursement and it is the remaining £100,000 which is being given to the five charities.
We will be able to use some of this generous gift for the maintenance and conservation of Craggy Wood in Staveley – a popular woodland and much-loved beauty spot

Senior Development Officer, Cumbria Wildlife Trust