Local environmental organisations will benefit from a share of £246k grant to fund a post-pandemic Green Recovery
The National Lottery Heritage Fund awards emergency funds to Cumbria Wildlife Trust and others to help with nature recovery planning in the wake of Covid-19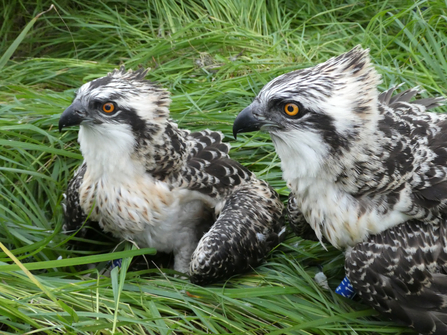 The National Lottery Heritage Fund has given £246,000 to Cumbria Wildlife Trust and others to help with nature recovery planning following the Coronavirus pandemic. The fund will be split with Nature North to support partnership-working between local environmental organisations and to strengthen their voice, not only in Cumbria but across the north of England, as they push for a 'green recovery'.
Our Chief Executive Stephen Trotter said: "This is fantastic news and the funding is a life-line for Cumbria Wildlife Trust as an organisation.  It will help us come through the Covid-19 pandemic with the lost income and additional costs we've experienced.  It will also help us prepare and get ready to recover from its impacts in the coming months and years. For example, by helping to set up and develop some new income streams that will ensure our work is sustainable and so that we can keep on doing great things for the people and wildlife of Cumbria. As we emerge from a public health emergency, the importance, to everybody, of a healthy natural world has never been clearer."
Stephen continued: "The grant will also enable us to support the development of Nature North, a new grouping of environmental organisations in the North of England."
"People may have heard of the Northern Powerhouse, the government's plan to boost economic growth across the north of England. The new Nature North partners believe that the sustainable recovery of the northern economy and the recovery of the natural environment are inextricably linked. The funding will help us to work in close collaboration with other environmental organisations in the Northern Powerhouse area and to support 'greener growth' in our region."  
As we emerge from a public health emergency, the importance to everybody of a healthy natural world has never been clearer.
The emergency recovery grant from The National Lottery Heritage Fund will help us catch up on the survey season that was lost during lockdown in the spring and summer, to ensure that vital habitat restoration work can be carried out during the winter months. For example it will help with restoring peatlands in the Lakeland fells, essential work as these habitats are an important carbon store; they help slow the flow of water to reduce flooding and have amazing and unusual wildlife, including wading birds such as snipe and peat-loving plants like bog asphodel, the carnivorous sundew and sphagnum moss.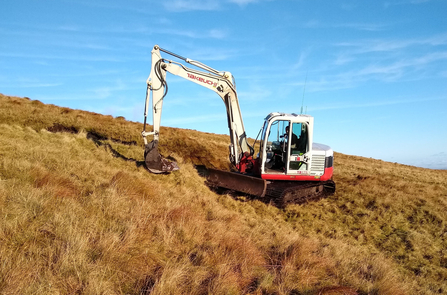 The grant will also enable us to invest further in our digital channels, such as the popular wildlife cameras and online events, both of which have boomed during lockdown and beyond, with record numbers of followers. There was a 200% increase in the number of people following the 2020 osprey season at Foulshaw Moss Nature Reserve via the live-stream webcam. This funding will help us acquire and maintain essential digital equipment, to continue providing the public with this special, close-up experience of nature and wildlife that has proved so popular.
Another area which will benefit from the grant is our programme of improvement works to be carried out on our nature reserves, such as repairs to the infrastructure and improving visitor access. These works will enhance the experience of visiting Cumbria's wild places and enable more people to connect with nature, with all the benefits that brings for their health and wellbeing.
David Renwick, Director, England, North at The National Lottery Heritage Fund, added: "Safeguarding the nature of the north, and aiding its recovery in the wake of the COVID-19 pandemic, is a key priority for us at The National Lottery Heritage Fund. Working with our partners in Nature North, and bringing together the vast knowledge that each organisation holds, we know that there are huge benefits to investing in nature recovery in the area – environmentally, socially, and economically. As a collective, and through funding such as this grant to Cumbria Wildlife Trust, we have already begun working towards how we can put green recovery front and centre of the wider recovery response in the north, and ensuring that everyone can benefit from nature. If the COVID-19 pandemic has shown us anything, it is the great importance and the benefits we gain from the nature on our doorsteps in the North of England, and this funding means that we can help ensure it is protected for us all to continue enjoying."