Global outdoor company supports the Trust
Arc'teryx helps restore damaged habitats in Cumbria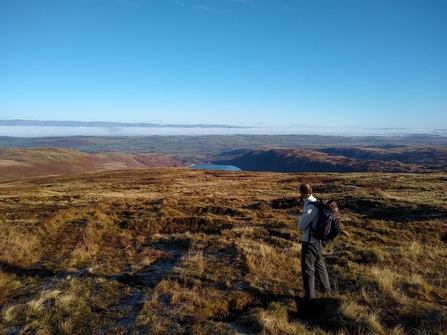 The Big Mountain Weekend, planned to take place in the Langdale Valley in May, was just one of many outdoor events in Cumbria that was cancelled due to the coronavirus pandemic.
A celebration of climbing in The Lakes, the Big Mountain Weekend was organised by Canadian-based outdoor gear company Arc'teryx. It was going to include environmental sessions for people to get involved with practical habitat restoration work, with a donation from each ticket sale going to help the Trust restore the county's upland habitats.
While the Big Mountain Weekend was cancelled, Arc'teryx decided nevertheless to donate £400 to Cumbria Wildlife Trust. Michelle Waller, Senior Fundraising Officer at Cumbria Wildlife Trust, said: "We were delighted earlier this year when Arc'teryx chose to team up with us and donate to help restore our fragile habitats, via their ticket sales at the Big Mountain Weekend. Sadly, like so many events, it couldn't take place, but we're very grateful that Arc'teryx have decided to keep supporting the Trust, despite the impact on their business of the event being cancelled.
"Their donation will help us to continue important habitat restoration work, including restoring damaged peatlands in Cumbria. We're doing this because peatlands play an important role in the fight against climate change, by trapping carbon dioxide and retaining water. Planting Sphagnum moss in these boggy areas also soaks up rainfall and reduces flooding on lower ground, while providing an important habitat for wildlife. So a big thank you to Arc'teryx for helping us fund important projects like this and we look forward to working with them again when the next event takes place, in May 2021."
Once coronavirus restrictions are lifted, there will be many opportunities for volunteers to get involved with restoring eroded peatlands in the Cumbrian mountains. Click here to register your interest.