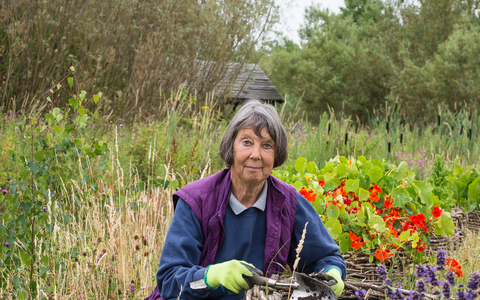 My reward
Carole, Idle Valley Nature Reserve, Retford, Nottinghamshire
Carole has been volunteering at Idle Valley for seven years now; whilst she used to get involved with the heavy work out on the reserve, the garden is now her domain, working with the Recovery project. As well as giving her the chance to grow flowers, plants and vegetables for use in the café, she gets to work with people in society who need her time, patience and friendship the most, which is incredibly rewarding.
Green spaces provide a chance to enjoy some of nature's finest ingredients.
What's your wild life? Tell us why wildlife or a special wild place matters to you or share your story in social media using #MyWildLife.
If you'd like to share your story please get in touch with us at campaigns@wildlifetrusts.org.