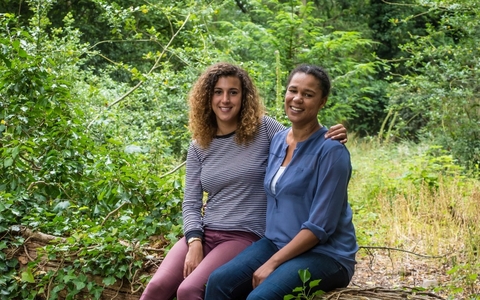 My homecoming
Juliet & Amy, Chaworth Woods, Ottershaw, Surrey
Juliet Sargeant was first inspired by nature as a child: when she's working, her mind often wanders back to playing in the woods with her friends.

She left a career in medicine to train as a Garden Designer and her creative passion is deeply rooted in a sense of place. She believes that spending time in nature is good for us, and designs gardens where people feel well and happy and where children can freely indulge their natural curiosity and playful fantasies.

Now, she's returned to her childhood woodland with her daughter, Amy, to remind herself of her first special wild place and the inspiration that it has provided throughout her life.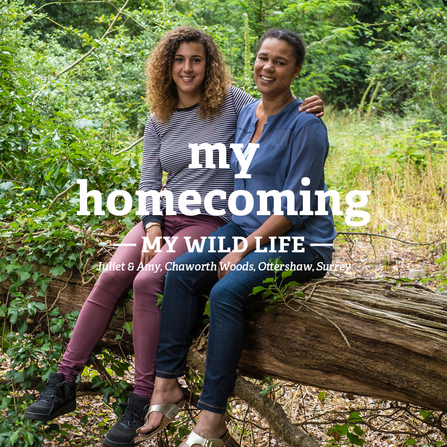 What's your wild life? Tell us why wildlife or a special wild place matters to you or share your story in social media using #MyWildLife.
If you'd like to share your story please get in touch with us at campaigns@wildlifetrusts.org.