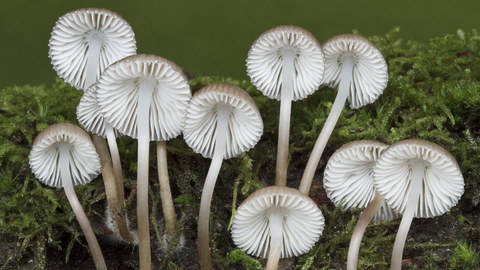 The Mysterious Hidden Kingdom
Book
Fungi – more fascinating than you could possibly imagine...

About the event
A kingdom of several million species of fungi stays hidden from us most of the time – and yet without it, we could not survive. Join fungal ecologist Professor Lynne Boddy for a talk uncovering the mysteries of this secret world.
This event takes place online. We expect it to last around an hour, including time for questions at the end.
Can't make the session? Don't worry! As long as you're registered, we'll send you a recording afterwards to watch at your leisure.
We recommend a minimum donation of £2.50 per device. The talk will be streamed live via Zoom and details of how to join will be provided when you book. Please read the confirmation email carefully.
Image: