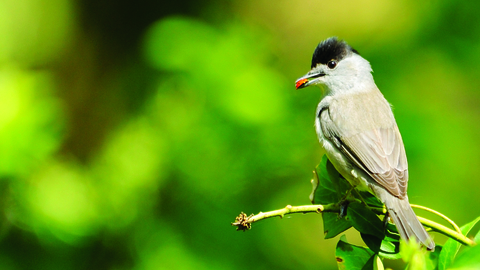 Birds for beginners series
Location:
Virtual Online Talk,
Plumgarths
Crook Road
,
Kendal,
Cumbria,
LA8 8LX
Book
Join Senior Education and Volunteering Officer, Jamie Normington, for an exciting birds for beginners course.


About the event
Birds for beginners
Why not make a New Year's resolution to learn some birdsong? January is the BEST time to start.
Join Senior Education and Volunteering Officer, Jamie Normington, for this exciting birds for beginners course.
There will be 3 sessions in the course covering garden birds, birdsong and migrating birds. Please see below for the dates. 
Session 1
Monday 25 January 2021 - The big garden birdwatch
The first in the series which will build your recognition of the birds you can easily see and hear in Cumbria's gardens, parks, towns and the wider countryside.
Session 2
Wednesday 24 February 2021 - Spring bird song 
Don't worry if you missed part one – we're stepping into the wider countryside, where we'll soon discover garden birds like Cumbria's fells and woodland too. It's where many of them lived before we had gardens after all. But there's now much more to discover as nesting gets well under way and bird behaviour gets wild.
Session 3
Wednesday 24 March 2021 - Migrating birds
Building on the first two sessions, our range of local birdlife is similarly growing as globetrotters come to visit their spring and summer homes, whilst winter visitors depart. Birdsong is at its best now – don't wait 'til May when frankly, it's all getting a bit overwhelming and dawn comes far too early…
The sessions will take place online, so you can join Jamie from the comfort of your living room. We expect each session to last around an hour, and there will be opportunity for any questions. All you'll need is a laptop, desktop PC, or smartphone!
Tickets are limited, so please book in advance. You only need to book once to gain access to all the sessions. Can't attend one of the dates? Don't worry, the sessions will be recorded!
We recommend a minimum donation of £2.50 per device. The talks will take place via Demio. Details of how to join will be provided when you book, please read the confirmation email carefully. 
Booking