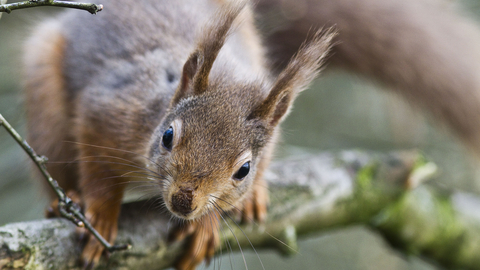 Squirrel walk: how to help the red squirrels
Location:
Craggy Woods,
Hall lane,
Staveley,
Cumbria
It's National red Squirrel Week! Danni Chalmers will lead the 'Help the Squirrels' walk around Staveley Woodlands.
About the event
The walk will take approximately 2 hours.  The terrain is steep and slippery so ankle supporting walking boots are desirable.
Booking required
Booking
Suggested donation
Free event (donations welcome)