Nature-inspired business supports Cumbrian wildlife
Edie and Beau, specialist in luxury handmade ethical and eco-friendly products, donates £1 from sales to Cumbria Wildlife Trust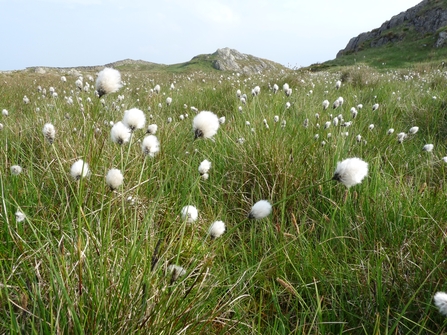 Edie & Beau, a small business specialising in luxury handmade ethical and eco-friendly products, is donating £1 from the sale of their handmade, nature-inspired products to Cumbria Wildlife Trust.
The gifting, home, fashion and lifestyle business uses designs inspired by the natural environment, and particularly by the beauty of wild places in Cumbria. ​Kelly Suleman from Edie and Beau says: "In our first year of our small handmade ethical and Eco business, Edie & Beau offered a donation of  £1 of every nature inspired Gift Sack that was sold to wildlife and nature conservation … I contacted The Wildlife Trusts  to assist me in finding a suitable recipient for my donations and Cumbria Wildlife Trust responded, much to my delight. Whilst growing up in Lancashire, then moving around the UK, Cumbria and the Lakes was always my escape. … I now continue to explore there, in nature, to this day and its beauty remains much as it always has been for me."
Michelle Waller, Senior Development Officer at Cumbria Wildlife Trust, says: "We're very grateful that Edie and Beau has made this commitment to helping Cumbria's wildlife. Their love and appreciation of the natural world comes through in their unique designs. Every pound donated via their products goes a long way in helping to secure the future of Cumbria's wildlife and wild places."
Would you like to make your business more wildlife-friendly? Find out how to support wildlife by becoming a corporate member of Cumbria Wildlife Trust. Contact Michelle Waller on 01539 816300 or email michellew@cumbriawildlifetrust.