CEO expresses concern about Honister zip wire decision
Stephen Trotter calls on Secretary of State to think again on Honister zip wire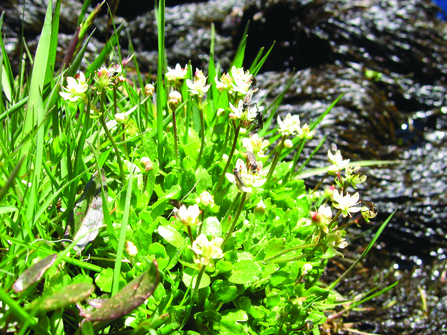 The zip wire will cause significant damage to ... the rare, irreplaceable and endangered alpine flowers that grow here
We are very concerned that the Lake District National Park Authority has given planning consent for the controversial Honister zip wire proposal to go ahead. Because of the serious nature of the issues raised and their national significance, we are taking the unusual step of writing to the Secretary of State, James Brokenshire MP, to ask him to call-in the decision urgently and refuse planning permission.
The proposed zip wire sits within a very special site of international importance for wildlife, in the Honister Crag SSSI (Site of Special Scientific Interest) and the Lake District High Fells Special Area of Conservation. We believe the construction and operation of the zip wire will be very damaging to an irreplaceable part of our national heritage.
Stephen Trotter, Chief Executive of Cumbria Wildlife Trust, said: 'The developer, Honister Mines, and the Lake District National Park Authority have a moral and legal duty to protect and prevent any damage to the wildlife here and this is underlined by the Lake District's recent designation as a World Heritage Site.'
He continued: 'In the Trust's view, the zip wire will cause significant damage to this internationally-important wildlife site and, in particular, to the rare, irreplaceable and endangered alpine flowers that grow here, such as rose-root, mountain sorrel and Alpine saw-wort. We are especially concerned that there appears to have been no proper assessment of the potential for the zip wire to have adverse impacts or to look for alternatives that avoid causing any damage. This is required by law before planning permission can be granted in a protected site."
'It's also a morally wrong decision against the backdrop of the current wildlife crisis in the UK. National Parks should be leading the recovery of wildlife, not its destruction. We are also very concerned that the Authority has taken this potentially unlawful and unsound decision against the advice of its own officers and Natural England, the Government's statutory advisers on nature conservation.'