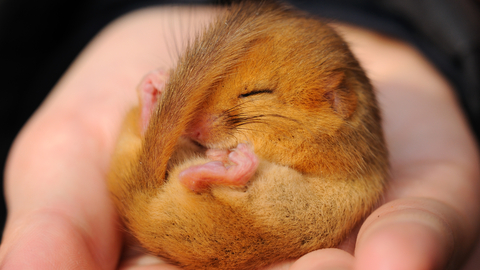 Back On Our Map: Bringing species back to South Cumbria
Location:
Online ,
Online Event
Book
Discover more about BOOM, a pioneering species reintroduction project hosted by the University of Cumbria.
About the event
BOOM (Back On Our Map) is a pioneering project working to reintroduce locally threatened or extinct species to South Cumbria. Hear from the BOOM team about how they're restoring ecosystems and empowering communities by bringing back species like the hazel dormouse, green winged orchid and small blue butterfly.
This event takes place online. We expect it to last around an hour, and you will be able to ask questions in the live chat, which will be answered at the end.
Can't make the session? Don't worry! As long as you're registered, we'll send you a recording afterwards to watch at your leisure.
We recommend a minimum donation of £2.50 per device. The talk will be streamed live via Demio and details of how to join will be provided when you book. Please read the confirmation email carefully as you'll need to take further action to receive your unique joining link.
Image: Amy Lewis