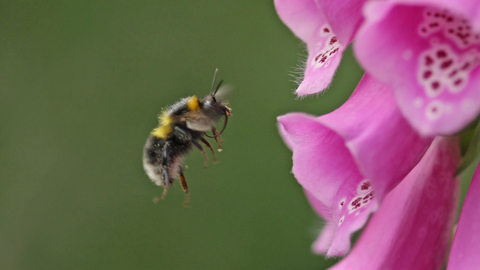 Introduction to bumblebee identification and recording
Location:
Get Cumbria Buzzing VIRTUAL EVENT,
Online, Digital Event
Book
Would you like to differentiate between bumblebees? Join Get Cumbria Buzzing & Julia Pigott to learn the basics of bumblebee identification
About the event
Would you like to learn how to tell apart one bumblebee from another? Would you like to become a volunteer recorder? Join us, for an online webinar from Julia Pigott, to learn the basics of bumblebee identification. Get Cumbria Buzzing! Project wish to recruit volunteer recorders to help monitor the abundance and diversity of bumblebees in Cumbria, and will provide you with all the help required to get you started.
To make your sightings count we will teach you how to upload them onto the Cumbria Biodiversity Data Centre database. Your information will contribute valuable data to local and national biodiversity records. With your help we will be able to create the first Cumbrian Pollinator Atlas and will be able to track insect populations and movements. This valuable data will help inform us on the best ways to support pollinators across the county.
The session will take place online, so you can join the team from the comfort of your living room. We expect the session to last around an hour, and there will be opportunity for any questions. All you'll need is a laptop, desktop PC, or smartphone!
Tickets are limited, so please book in advance. The event will take place via Zoom. Details of how to join will be provided when you book, please read the confirmation email carefully. 
Booking