Will writing partnership
This year seven organisations are taking part in our Will writing scheme for members and supporters of the Trust.
Under the scheme, if you write a Will with one of our supporting solicitors or Will writers, they will make a donation of £50 to Cumbria Wildlife Trust.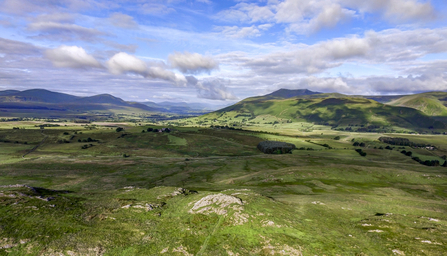 Just let them know when you make your appointment that you are a Cumbria Wildlife Trust supporter and would like to take part in the scheme. This promotion runs from September to November 2018.  
Of course, by taking part you are under no obligation to leave a gift in your Will to Cumbria Wildlife Trust, however many people, like Elizabeth did, do include charitable gifts in their Will and if you do wish to leave us a gift your generosity and kindness will never be forgotten.  
If you're planning on leaving a gift in your Will for Cumbria Wildlife Trust we would love to hear from you.
Knowing your plans gives us the opportunity to thank you during your lifetime for your amazing kindness. Please be assured that this information will be kept confidential.  
For all enquiries, please contact Helen Duxbury on 01539 816300 or by email at helend@cumbriawildlifetrust.org.uk