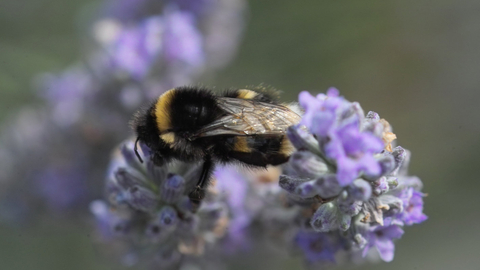 Record the Buzz in your garden or on a walk!
Location:
At Home and Gardens ,
People's own Garden's and local walks
Help us record as many pollinators as possible on this day! We're asking everyone to take pictures of the different insects they see feeding on flowers in the garden, or when out on a daily walk. This may be over the course of an hour – or over the whole day, whenever you see them.
About the event
Take a photo of butterflies you find, and try to include as much of the insect as possible in your photo. Then simply upload your pictures onto iNaturalist.
To do this download the iNaturalist app (available via Google Play or App Store) or sign up here https://www.inaturalist.org/
Then, all you need to do is:
1.           Create an account
2.           Go to Projects, and find 'Get Cumbria Buzzing'
3.           Join 'Get Cumbria Buzzing project
4.           Check out the help videos and information
5.           Start taking photos on your phone and upload them onto to iNaturalist.  The website will try to identify the images once uploaded.
We will have a team of experts at hand to verify your recordings between 9.30am-4.30pm, however feel free to upload your photos at any point during the day. The idea is to record as many different pollinators as possible. If you upload images outside this time, don't worry your records will still count, and we will verify them as soon as we can!
This event is aimed at individuals, children with parental help, families, simply anyone with a garden at home – or is out and about on a walk, and would like to help record as many pollinators in Cumbria on one day. 
Your records will contribute valuable data to local and national biodiversity record centres. With your help we will be able to create the first Cumbrian Pollinator Atlas and will be able to track insect populations and movements. This valuable information will help inform us on the best ways to support pollinators across the county.
For more information, please email lucyg@cumbriawildifetrust.org.uk
Thanks to National Lottery Players and support from the National Lottery Heritage Fund, Highways England, Cumbria Waste Management Environment Trust, Rees Jeffrey's Road Fund, Cumbria Community Foundation, Tesco, Allerdale Borough Council & Solway Coast AONB. Administered by Cumbria Community Foundation, the following organisations have also funded the project: Robin Rigg West Cumbria Fund, Fairfield Wind Farm Community Benefit Fund, Winscales Moor Community Benefit Fund and United Utilities Legacy Fund.
This activity is part of 'Get Cumbria Buzzing!' Project. Head to these webpages for more information:
https://www.cumbriawildlifetrust.org.uk/getcumbriabuzzing
https://www.cbdc.org.uk/recording-wildlife/share-your-records/