Maintain contact with nature for your health and well-being
Research has shown that people who spend time in nature are happier and healthier, but it can be difficult to know how to do this safely during the current restrictions. In these unprecedented times we are working to help you maintain contact with the natural world.
On this page we have put together a whole host of ideas to help you stay connected with nature.
Take a nature walk
Our nature reserves are still open and accessible on foot. They are wonderful places to unwind and spot wildlife. Why not take a camera and see how many creatures and wildflowers you can photograph. We would love to see your images so please share them with us on Twitter or Facebook.
Please follow social distancing guidelines and if an area is busy, please don't enter and come back another time when it's quiet and safe. Thank you.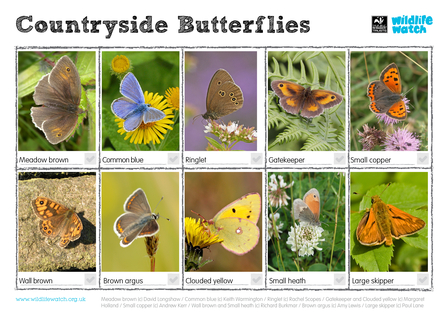 Simple wildlife surveys
Doing simple wildlife surveys at home in your garden or in the countryside, park or any green space nearby is a great way to learn about the wildlife you have around you. Our surveys have been created for families to do together and don't require any special surveying knowledge, skills or techniques.
Watch wildlife live on web cam
Immerse yourself in the natural world through the lens of our wildlife cams.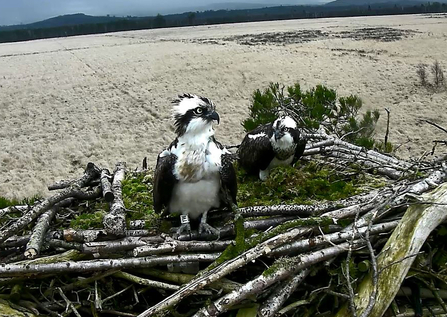 When you visit the osprey webcam you will see a donate button. Any funds we raise go towards running the webcam and maintaining Foulshaw Moss Nature Reserve. Any donation towards these running costs will be very gratefully appreciated, but in these difficult times we fully understand if you are unable to donate. We just hope connecting with nature through the webcam brings everyone some joy.
Enjoy a virtual visit to a nature reserve.
Take a 360 degree tour of Foulshaw Moss Nature Reserve from the comfort of your home. Fly high over the moss and discover more about the wildlife that lives there.
Help wildlife from home
Helping wildlife in your own garden can be a hugely rewarding and uplifting experience. So if you want to know how to attract hedgehogs into your garden or butterflies into your back yard we have put together lots of advice.