A wonderful opportunity to double your donation to the future of our environment and wildlife by sponsoring a young conservationist
Please help sponsor a young conservationist with a donation today
We are committed to passing on our skills and knowledge to the next generation of nature conservation experts. 
Two generous people, who also believe in the importance of the next generation, have stepped forward and pledged a total of £10,000 for us to match with donations from people like you. So any donation you can give now will be doubled.
We have several young people on placements with us at any one time. Some are serving an apprenticeship, some are on a year-long placement as part of their university studies, and others are taking shorter–term work experience opportunities.
Wherever they are from, they are all trying to learn new skills, expand their knowledge and gain experience in helping to protect Cumbria's wildlife.
There is no typical day in the life of any of our young people on placements; one day they can be planting in a hay meadow and the next helping to plan our response to a government consultation.  They get involved in all aspects of our work from education in schools to the hands on management of our nature reserves.
We firmly believe that training and inspiring a new generation is one of the most effective ways we can safeguard the future for Cumbria's wildlife.  If you agree, please donate to support our young people today. If you donate today we can double your donation.
Meet Andrew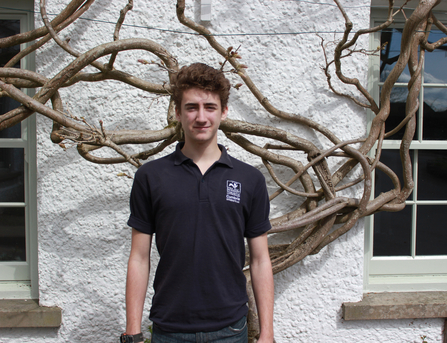 I am currently studying Conservation Biology at University of Cumbria. I have just begun my placement with Cumbria Wildlife Trust and I am looking forward to land management work such as peat bog restoration at Foulshaw Moss, that will stand me in good stead for applying for jobs in the conservation sector. I have a keen interest in plants and birds and during my time at the Trust I hope to develop my identification skills and hone my survey techniques.

Student placement, Cumbria Wildlife Trust 2018-2020
Meet Jade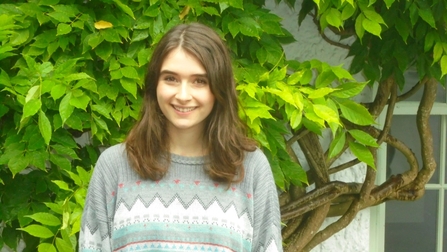 Meet Melanie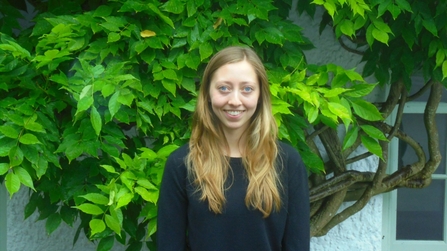 Through my apprenticeship with Cumbria Wildlife Trust I have had the opportunity to do lots of amazing things. I've surveyed grey seals and red squirrels; planted trees and hedges; learnt identification skills for flora and fauna; prepared and presented campaign engagement sessions; and so much more. Without this apprenticeship I wouldn't have been able to gain such a broad range of valuable experiences.
Meet Sian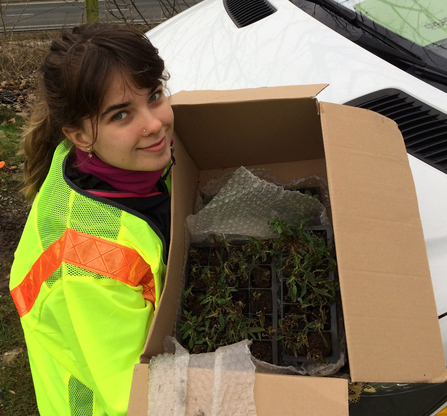 My two-year traineeship at Cumbria Wildlife Trust has been special and unique as it has given me so much experience, knowledge and direction. The flexible and supportive nature of the Trust has enabled me to do work where my interests already lie, but still develop new skills and confidence. I feel very lucky to have had this opportunity and I'm now going to university in September to study Environmental Science. I will definitely be sad to leave!

Conservation Apprentice, Cumbria Wildlife Trust 2016-2018
By donating you will be helping to inspire the next generation to look after our wildlife and wild places. 
It costs us approximately £130/day to provide to provide training, supervision and travel for each young person on placement with us.
£15 can pay for travel costs to conservation sites to undertake wildlife surveys.
£50 can pay for health and safety equipment for outdoor work on nature reserve.
£125 can pay for an essential first aid training course.
Please donate today! 
To double your donation to the future of conservation at no cost to you click here